I have come up with a great T-Shirt design for Zazzle and the Japanese Earthquake Relief efforts.
Click the link below and buy a shirt with my original design " The Land of The Rising Love" 100% of all proceeds go to the charity.
It's great if you have empathy or sympathy, but they need real help. Buy a Shirt for yourself and send food, medical supplies and much needed items to the people of Japan, think of the children and the ones who cannot help themselves right now.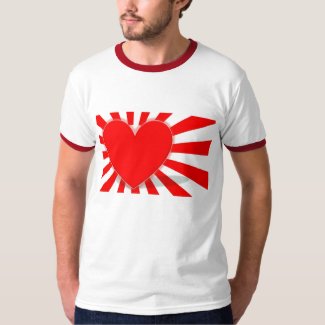 Land of The Rising Love
by
josepht1965
See more
Japan T-Shirts
http://www.zazzle.com/land_of_the_rising_love_tshirt-235998131640157337
Also, see my other Items, same thing, You buy, we Donate, a Win-Win for you and our brothers and sisters overseas